In just one week's time Expowest Cornwall opens its doors!  The show is very nearly sold out and, at last count, 170 exhibitors will be there with us, ready and waiting to show you their products and services.  As if that wasn't enough reason for you to visit, many of our exhibitors have won awards this year, and many are also launching new products.  Award winners of the future maybe?  Here's a taste of what's in store for you, or to put it another way, here's what could be in your store or on your menu!
Antonelli launched their new 'Cheeky Monkey' children's cone at the annual Ice Cream Expo in Harrogate.  This new product was received with great enthusiasm by wholesalers, retailers and indeed the Ice Cream Alliance.  The new Cheeky Monkey wafer cone received not one, but two awards – for Best New Product (Food) and Best New Product (Packaging).  It appeals to young children and is promoted with fun and bright point of sale stickers.  With its small capacity and narrow head, the cone enables a modest portion to be served, which fills the cone, but avoids over facing whilst providing value for money for consumer and vendor alike.  (Stand J19).
Boddingtons Berries received a Made in Cornwall award for "Taking Cornwall places".  The awards were judged by looking for companies which traded successfully out of county, and promoted the local area.  Their inspirational preserves now also have new labels.  These have a textured feel and reversed out images of the fruit, giving a glossy appearance.  Gold has been added as an additional colour to help the product stand out. (Stand E23).
Cornish Orchards will soon be launching a new seasonal cider – Keeper's Meadow (4% ABV).  Inspired by the fruits and flowers of their very own Keeper's Meadow, this delicate, Prosecco-style cider has subtle floral notes and a delightfully refreshing finish. Enjoy it with freshly-caught white fish to bring out the crisp green apple flavours.  It will be available in 30 litre keg from the 3rd of April and in 500ml bottles from the 1st of May.  (Stand K39).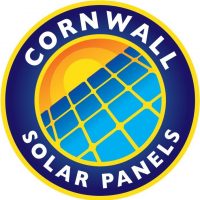 2016 was a really busy year for Cornwall Solar Panels, with a whole list of awards which they either won or were shortlisted for:
Winner – National Solar PV Installer – Energy Efficiency and Retrofit Awards
Winner – Best Managed Small Business – Cornwall Sustainability Awards
Winner – Business Leader of the Year – The Hub Awards
Shortlisted – Cornish Business of the Year – The Hub Awards
Winner – Northern Europe Partner – Sunpower
Silver award – Customer Focus – Cornwall Business Awards
You can see a full list of their awards & accreditations here.  (Stand F27/G28).
Diageo have a massive product portfolio, and are bringing three brand new products to the show.  Firstly is Hop House 13 Lager – a delicious world premium lager created by Guinness.  This is a double hopped beer, that offers more character and more taste.  Next comes Haig Club Clubman, which is set to open up premium whisky to a wider consumer group by bringing a new level of style to the masses.  It's a sweet, light single grain whisky matured in bourbon casks – perfect with cola.  Finally comes Smirnoff Cider, which is a new and modern take on cider, from Smirnoff.  This new cider with Smirnoff vodka and crisp fruit flavours is less sweet, and lightly carbonated for a refreshing taste.  (Stand L43).
Folkington's is delighted to be able to showcase its new range of mixers at the show, including Indian tonic water, ginger ale, bitter lemon, lemonade and club soda.  Made using small batch natural artisan botanicals, they come in stylish 150ml cans which are fantastic for inside and outside catering and single serves of G & Ts etc.  The range also comes in beautiful fridge-packs of 8 cans for retailers to offer to their customers for use at home.  Get into the Spirit!  (Stand F37/G38).
Jubël are brand new to the show, and to everyone, as they only launched at Glastonbury in 2016!  The company was born in the Alps at an après ski bar when co-founders Tom and Jesse discovered a popular beer tradition known locally as demi-pèche.  Finding nothing like it back home they decided to bring peach to the people and quit their jobs to create the beer, brand and business in Cornwall.  Their ambition is to establish fruit beer as a category that sits between beer and cider.  They've noticed that consumers often find mass market beers too bland and fruit ciders too sweet.  Jubël solves this consumer problem as a premium brand with a refreshing taste but with 70% less sugar than the leading fruit ciders.  (Stand L40).
The show also sees the UK launch of KAFFE Direct – the World's Healthiest, voted best tasting, ready brew micro ground black, latte & mocha coffee.  For the first time small independent outlets that have been missing out on the ever growing coffee to go market, can cash in without having to invest in expensive machines and rental agreements.  In addition, KAFFE Direct, the exclusive unique loyalty home delivery system, enables outlets to profit from families ordering KAFFE to continue drinking at home too, pulling in extra profits, even while closed!  The flying start, self-serve POS KAFFE dispenser is supplied complete with an initial ready to go set of completely compostable insulated mugs and lids, with a link to re-order direct from the eco manufacturer.  (Stand H3).
Menu Shop will be introducing several new products.  Their new Torino plastic menu covers are a stylish slimline solution, easy wipe clean, economical, long lasting and are available in various colours and sizes.  Their stunning fabric Winchester Menu Covers combine a fantastic range of contemporary colours with a tactile and textured finish.  Finally, their Lincoln menu covers are their new range of wood style menu covers which offer a great looking alternative to real wooden covers at a fraction of the cost.  They have also reinvented their Titan Engraved Key Fob range.  They are constantly developing new products and designs and can also work with you to produce completely bespoke products if required.  (Stand J6).
Truro & Penwith College launched their new "Cornwall Skills Programme" in January which, due to European funding, means that they're able to offer employers from a range of sectors (including Hospitality), fully funded training at no cost to them (provided the training is completed by Dec 17).  They'll be able to advise you about this project on their stand.  In 2016 the college hosted the second Cornwall Apprenticeship Awards and more than half of the winners were students from Truro and Penwith College, including the overall winner (Cornwall's Apprentice of the year).  We're pleased to announce that the students from the college will again be running the Spires Bistro and are hoping to run demos alongside this in the same area.  This will be run as a commercial Bistro over the three days, by students currently training with the college, giving them some great experience. (Stand G3).
Westaway Sausages Ltd were judged to be the best UK brand for Traditional Pork Sausages at the 2016 British Sausage Week awards.  They've also launched a new product – frozen sausages that look and taste just like fresh chilled sausages.  The combination of using the freshest pork and their unique freezing process means that their Individually Quick Frozen (IQF) sausages have an authentic texture and taste, just like a fresh butcher's sausage.  (Stand E39).
Lastly, and though it may not be an award or a new product, it is certainly worth mentioning –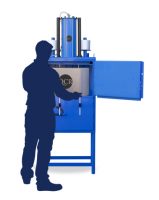 QCR Recycling Equipment are proud to be exhibiting at Expowest Cornwall for the 10th year in a row.  QCR have helped 1000's of companies across the South West reduce their waste costs by providing them with recycling equipment.  Their cardboard and plastic balers, bin compactors and glass crushers help businesses to remove or reduced bin lifts, save time on waste handling , create more space and of course increase recycling.
Steve Hiller, Regional Sales Manager at QCR: "Expowest is one of my favourite shows of the year. I get to meet lots of new customers and the friendly faces of my existing ones. We have lots of our equipment on the stand which means I can demonstrate the product to customers there and then. We offer free site surveys and equipment trials so people can really test our recycling equipment within their business".  Visit their stand and they will be able to offer you lots of recycling and waste cost saving advice.  (Stand H28).
With so many wonderful exhibitors and products to be discovered at the show, it's impossible to tell you about all of them here.  To see them all for yourself, why not register to attend now, and print your badge out? We'll see you at the show this week!